The OG

An irresistible mix of crunchy breadsticks, salted pretzels and double roasted rye chips, topped off with Gardetto's family recipe seasoning. Our signature snack mix as it was meant to be enjoyed. 
View Gardetto's Original Recipe
Rye Not?

Can't get enough of our double roasted rye chips? Our exclusive Special Request mix contains only our iconic rye chips coated in garlic seasoning, so you can enjoy your favorite part of Gardetto's snack mix whenever you want. 
View Gardetto's Garlic Rye Chips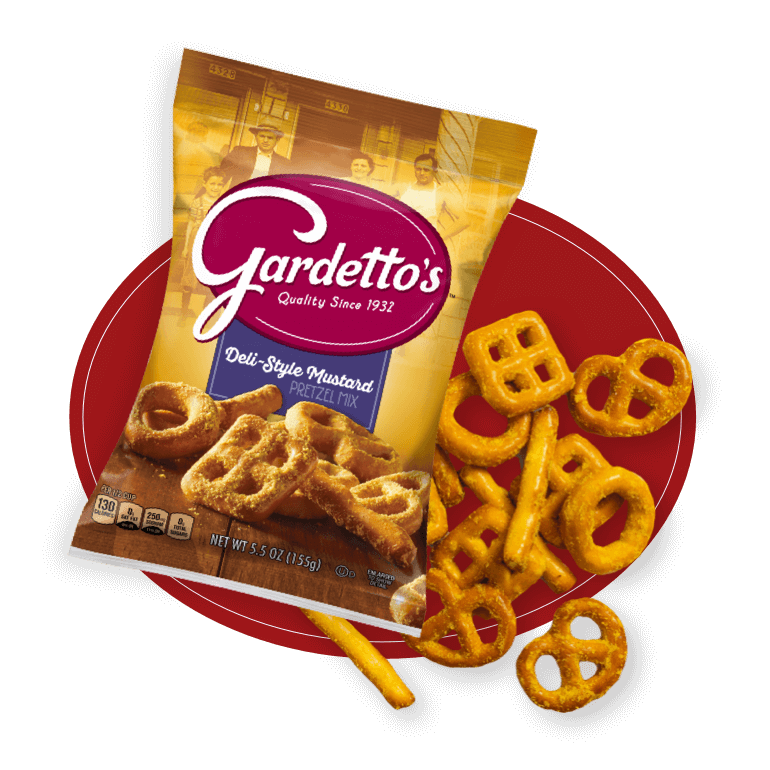 Musta' Heard About It

Enjoy your favorite flavors from the deli with our Mustard Pretzel Mix. A crunchy mix of pretzels coated in delicious mustard seasoning for the ultimate savory snack experience. 
View Gardetto's Deli-Style Mustard Pretzel Mix
Other Tasty Products